Blohm + Voss Shipyards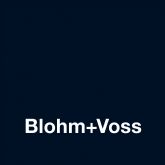 Hermann-Blohm-Str. 3
20457 Hamburg
Germany


Blohm+Voss has built many of the most innovative, complex and iconic megayachts ever launched. Founded in Hamburg in 1877, the shipyard has an unrivalled history of top quality shipbuilding and their portfolio represents what is widely regarded as the very pinnacle of superyacht design, engineering and construction.

Their long and illustrious history encompasses virtually every single area of large ship construction and repair including container vessels, passenger ferries, research vessels, military craft, cruiseliners and offshore oil and gas refineries and storage units.

The shipyard now focuses on highly individual new-build superyacht projects for clients who are unwilling to compromise on any aspect of the design or quality.
About the Event
Click here to find out more about SuperyachtDESIGN Week.
Why attend?
Click here to find out more about the benefits of attending, as a VIP or industry player.
Partnership Brochure
Click here to view the partnership opportunities for this year's Superyacht Design Week.
Film and galleries
Click here for the latest interviews and footage from SuperyachtDESIGN Week 2016!