Partners of SuperyachtDESIGN Week 2016
By partnering with this prestigious event, you guarantee that your brand identify and corporate message is communicated directly to the most senior tiers in the superyacht, design and luxury industries. Campaigns can last up to eight months and will position your company as a leader in the field, across multiple media platforms, to those with the buying power to change your business.
For details on becoming a Partner at SuperyachtDESIGN Week 2017, please contact Roland Archdall on +44(0) 207 801 1016 or email
roland@thesuperyachtgroup.com
Partners of SuperyachtDESIGN Week 2016
Gold Partners

Silver Partners

Bronze Partners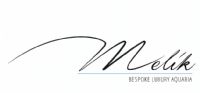 Social Partners

About the Event
Click here to find out more about SuperyachtDESIGN Week.
Why attend?
Click here to find out more about the benefits of attending, as a VIP or industry player.
Partnership Brochure
Click here to view the partnership opportunities for this year's Superyacht Design Week.
Film and galleries
Click here for the latest interviews and footage from SuperyachtDESIGN Week 2016!